Turn Rotary Tools into Cut-off Saws, Grinders, and More!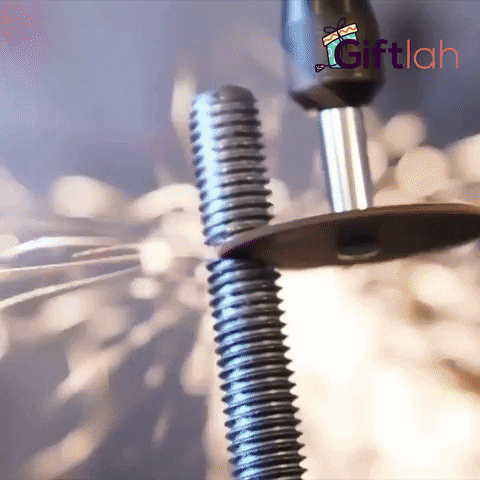 Turn your regular rotary tool into a highly-efficient cut-off saw and grinding tool with these Multi-purpose Diamond Cutting Discs. Great for both repairs and hobbies, it offers sharp cuts and pro-level finishes with every use. This one belongs in your toolbox!
Benefits:
Ultra-sharp and efficient cutting. No more struggling with subpar cutting tools and exhausting yourself with saws. Simply attach a Multi-purpose Diamond Cutting Disc to your rotary tool and start cutting to get professional results. What's more, you can use it for longer thanks to breathing holes that reduce heat and brush off debris.
Not just for cutting. The Multi-purpose Diamond Cutting Discs aren't just useful for cutting, they're also great for grinding, filing, sharpening, carving, sawing, chamfering, and pocketing.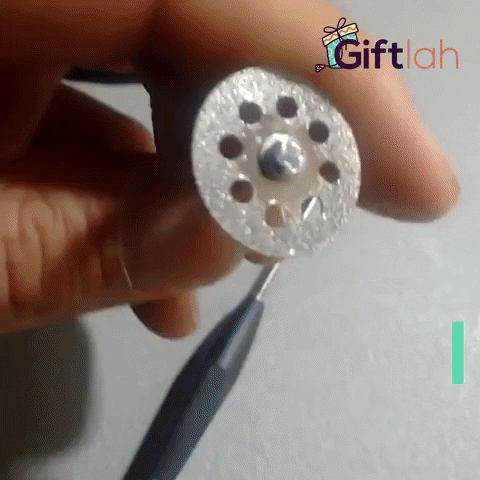 Great for a variety of materials. These work efficiently on a wide variety of hard materials like copper, aluminum, carbide, rock, brick, gemstones, jade, marble concrete, glass, ceramic, porcelain, epoxy, and hard wood. 
Built to last. Each Multi-purpose Diamond Cutting Disc is built to last thanks to its high-grade carbon steel and diamond particle coating design. It is highly wear-resistant and offers high hardness for long service life.
Compatible with Dremel rotary tools. These Multi-purpose Diamond Cutting Discs are compatible with any Dremel rotary tool, making it a great addition to any toolbox.
NOTE: Please allow 15-25 Business Days for shipping
Click YES, I WANT IT NOW to grab yours today!
Product Specifications:
Package includes: (10) Multi-purpose Diamond Cutting Discs (2) mandrel

Cutting disc material: carbon steel, diamond abrasive

Coating: both sides and edge 

Compatibility:  Dremel rotary tools 

Product size: 


Disc Thickness: Approx. 0.02inch/0.60mm
Shaft Length: Approx. 1.42inch/36mm
Shaft Diameter at Top: Approx. 0.18inch/4.5mm
Shaft Diameter at Bottom: Approx. 0.12inch/3mm
Note: Not recommended for use on metal.