Treat yourself to a foot spa experience at home!



Got tired, achy feet? Do you have cracked heels and dry skin they make your feet look wrinkled and old?  Then it's time to give your feet some loving with the 2 in 1 Foot Massager and Scrubber.
This complete foot care system helps you massage and thoroughly clean the bottom of your feet from the convenience of your shower. Using it every day will make your feet soft, smooth, and healthy again.
Benefits: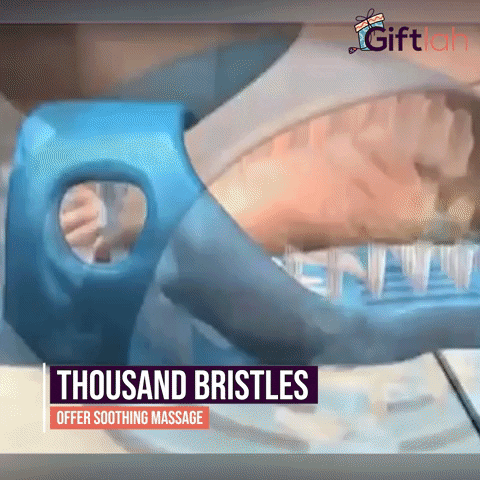 Invigorating foot massager. Featuring over a thousand soft bristles, it massages your feet from toes to heels and improves blood circulation for a happier, healthier you.
Rejuvenating foot scrubber. The pumice stone at the bottom exfoliates cracked heels and remove dead skin cells. It'll make your feet look younger and smoother again in no time. You won't be shy to flaunt them anymore when wearing sandals or flipflops.




Easy to use. Simply put your foot inside and run it back and forth to feel its magic. Fits all feet no matter what shape or size, it's perfect for adult and kids alike.
Convenient and safe. With this foot care tool, you no longer need to bend or stretch to clean your feet, making it perfect for the elderly or those with back pain. The strong suction cups underneath ensure it's stable and sticks firmly to the floor to prevent slipping.


NOTE: Please allow 15-25 Business Days for shipping
Click YES, I WANT IT NOW to grab yours today!
Product Specifications: 

Package includes: (1) 2 in 1 Foot Massager and Scrubber
Material: Plastic Body + Nylon Brush Bristles + Silicone Suction Cup
Size: 28 x 14 x 10 cm/ 11.02 x 5.51 x 3.94 inches
Color: Blue, Pink