Got stubborn, stripped screws to take care of?



A damaged screw is a hassle to remove and may delay any task or project. Luckily, there's this 4-Piece Damaged Screw Extractor With Winder. These tools will help you get rid of stubborn screws, bolts, and nuts with ease!
Benefits:


Removes stubborn screws. With these extractors, you can easily remove stripped, broken or rusted nuts, screws and bolts. Never let them ruin your day.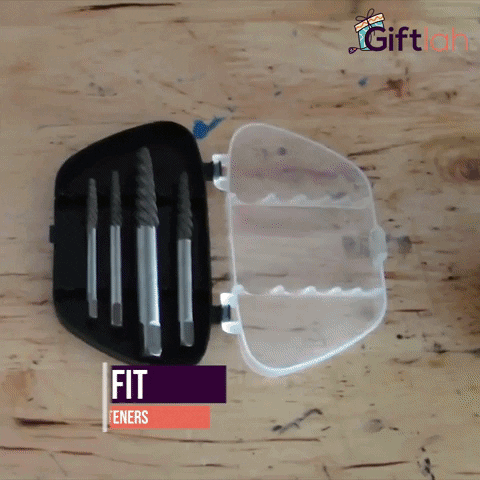 4 different extractors. The extractors come in 4 different sizes so you'll always have the right size to rid wood screws, nail screws, and hard tapping screws of various shapes and sizes.
With winder. The extractors also flaunt a sturdy, textured winder to provide optimum traction for a firm grip and control.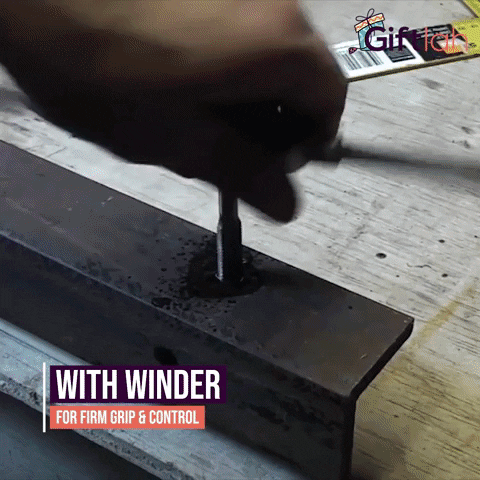 Built to last construction. Made of superior steel, these little gems resist corrosion and bestow long service life. They're designed to offer a higher level of functionality and efficiency.
Cool gift. Make quick work of ridding stubborn damaged fasteners, it's a gift that will be well-appreciated by mechanics, car owners, boat owners, appliance repairmen, DIYers, and hobbyists.
How to use:
First, drill a small hole to the head of the damaged screw. Next, place the screw extractor of your choice into the newly drilled hole.
Attach the winder to the extractor. Using the winder, gently turn the extractor.
The extractor contains spiraling twists that turn counterclockwise. The extractor's spirals act like the threads on the screw you're trying to remove. This grabbing effect makes the stripped screw spin counterclockwise and backs out along with the extractor.
Once the screw's body is exposed, you can remove them altogether and you're done.
NOTE: Please allow 15-25 Business Days for shipping
Click YES, I WANT IT NOW to grab yours today!
Product Specifications: 

Package includes:
4 x Screw Extractor
1 x Winder
Material: Steel
Extractor length: 53 mm/ 58 mm/ 66 mm/ 75 mm
Extractor square head: 3.3 mm/ 4.0 mm/ 5.3 mm/ 6.3 mm
Winder length: 177mm (without the holder)
Range of screws to extract: 3-6 mm/6-8 mm/8-11 mm/11-14 mm
Color: Silver