Looks like a real flame!




Enjoy a fire-like illumination but without the danger of real open flame with the 4Everglow LED Flame Bulb. This light emulates a live flame that will not only add nostalgia to any room but will also save up energy consumption throughout the year.
Flickers like a real fire, it adds extravagant old-world lighting to your home. It'll decorate any room with a warm, cozy glow for a romantic and relaxing ambiance. Perfect for parties, holidays, and special occasions.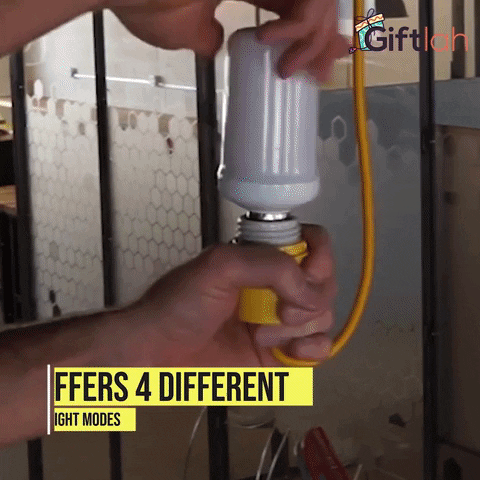 It's safer and a colorful alternative for candles and tea lights. Enjoy the same glow without the risk of fire. You can even have different hues of fire as the bulb comes in green, yellow and blue color.
It has 4 light settings: Flame Emulation Mode, Breathing Mode, General Light Mode, and Gravity-Induced Mode. Instantly set the mood by switching between these light modes using the on/off the button.
The bulb is easy to install as it comes in different standard base sockets: E26, E27, and B22. You can easily install it in any lighting fixtures including lampshades, salt lamps, nightstands or chandeliers.
Super-bright, long-lasting & energy-saving, it offers 999 Lumens of illumination and has a 120,000 hours lifespan.  Plus, it only uses 9 watts and has excellent heat dissipation, making it energy-saving than your regular incandescent bulb.
NOTE: Please allow 15-25 Business Days for shipping
Click YES, I WANT IT NOW to grab yours today!
Product Specifications: 

Package includes: (1) 4Everglow LED Flame Bulb
Material: PC + ABS Plastic
Size: 2.3 x 6.1 inches
Bulb color: Green, Blue, Yellow
LED color: Warm White
Base type: E27, E26, B22
Rated Power: 9W
Rated voltage:  AC90 - 265V
Luminous flux:  500-999 Lumen
Color temperature:  <2700K