Ultimate protection for oil splash!



Love to cook but terrified of hot oil splashing your face? The Anti-Oil Splash Face Shield is the perfect solution. This face shield offers full-cover protection so you never have to be scared of frying food again.
Benefits:
Protects from oil splash. The face shield covers from the forehead down to the neck to ensure your entire face is protected from oil splatter. You can cook confidently knowing that none of that hot drizzle can get to you.




Multipurpose. You can even use it for peeling onions and help protect your eyes from tearing up. Even great for drilling or woodworking tasks to protect the face from flying pieces of materials and specks of dust.
Anti-fog design. Both sides of the face shield are treated with an anti-fog coating to prevent vapor build-up, keeping your vision clear every time.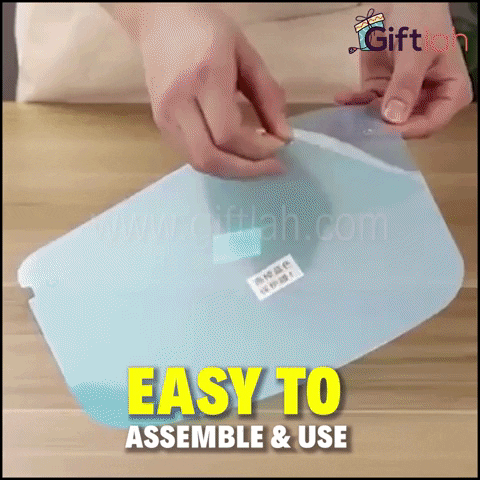 Easy to assemble and use. Remove the protective cover of the face shield. Next, install the frames in the shield's holes, and it's ready to wear. The half-frame design makes it suitable for both men and women and can even be worn over prescription glasses.
Great gift. Protects face from danger and comes in a variety of colors, it's a practical, useful gift for moms, cooks, chefs, handymen, and DIYers.
NOTE: Please allow 15-25 Business Days for shipping
Click ADD TO CART to grab yours today!
Product Specifications: 

Package includes: 
1 x Anti-Oil Splash Face Shield
1 x Frame
Material: PC Plastic
Size: about 24 x 20.5 cm
Shield Color: Clear
Frame Color: Pink, Green, Blue