Drive multiple screws quickly and accurately!



The Auto-Feed Screw Driving Adapter instantly transforms your regular handheld drill into an efficient auto-feed screw driving system. Lets you drive multiple screws in one standing, a piece of cake to use, and a terrific time-saver, it will change your life once added to your collection of tools.
Benefits:
Gives your drill a new use. With this adapter, you don't need to buy an expensive auto-feed screw driving system anymore. It will instantly turn your drill into one.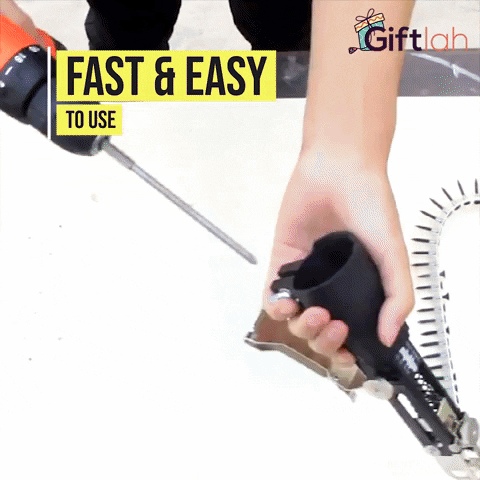 Drive multiple screws effectively. No more manually holding screws or using screwdrivers. You can drive multiple screws quickly, accurately & efficiently in one standing (or sitting). It saves you time and energy and increases productivity in any workstation.
Easy installation. First, attach the included bit on your drill. Next, attach the adapter to your drill. Finally, load the chain screw into the adapter, and you're all set!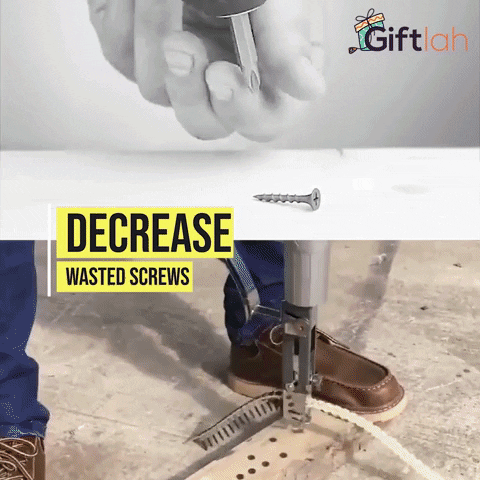 Wide application. Perfect for woodwork, home improvement, construction and more. Use it to effortlessly drive screws on drywall, walls, boards, floors, decks, roofs, and ceilings.
Replaceable chain. When your chain gets lost or broken, you can easily replace it with a new one. We also sell a set of replacement chain (sold separately). You can buy it together with the adapter so you have a replacement ready in case of an emergency.
NOTE: Please allow 15-25 Business Days for shipping
Click YES, I WANT IT NOW to grab yours today!
Product Specifications: 

Package includes:
1 x Auto-Feed Screw Adapter (Drill not included)
1 x Drill Bit
1 x Chain Feed with Screws
Material: Metal + Plastic
Adapter Size: 23 x 5.1 cm
Chain Size: about 54 x 1.6 cm
Screw Length: about 2.2 cm
Color: as shown in pictures