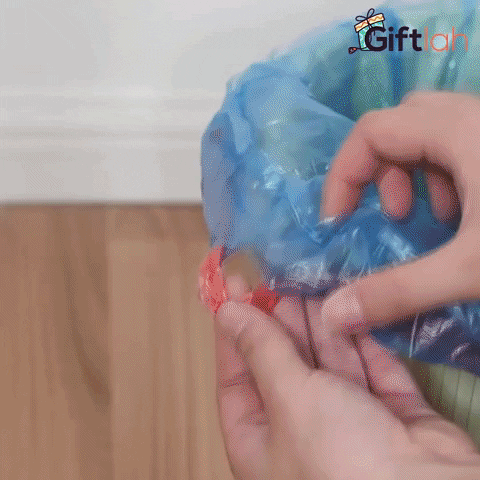 Tired of pushing smelly trash inside the garbage bag just so you can wrap and close it? With this Automatic Closing Garbage Bag, you won't encounter that problem anymore! This innovative trash bag features a drawstring closure to make garbage disposal fast, easy, and mess-free.   
Benefits:
One pull, easy garbage disposal. With this bag, taking care of the trash is as easy as pie. No more dirtying your hands fitting garbage onto the bag. Just pull the drawstring and the bag's mouth closes on its own, swallowing all the litters inside. The drawstring serves as a handle too, allowing you to easily carry and take the garbage out.
Leakproof. Made of thick plastic with double seams, it's tearproof and spill-poof. No liquid or food debris can escape and stain your garbage can or dress. It also prevents foul smells from coming out and permeating your home.
15-piece, easy-tear roll. Each bag is easy to tear up from the roll and has a wide mouth for quick wrapping on garbage bins in your kitchen, bathroom, porch, backyard, garage, office, and more.
Durable, multipurpose bag. Constructed from a superior HDPE plastic, it's extra strong and can hold up to 20 liters, making it a great grocery, shopping, travel, or storage bag as well.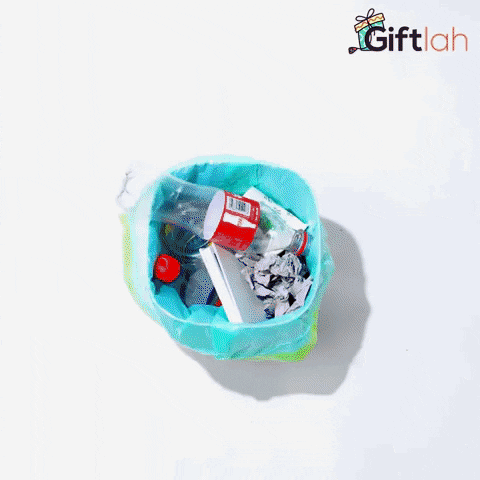 NOTE: Please allow 15-25 Business Days for shipping
Click YES, I WANT IT NOW to grab yours today!
Product Specifications:
Package includes: (1) roll of Automatic Closing Garbage Bag
Material: HDPE Plastic
Size: 45 x 50 cm/ 17.72 x 19.69 inches
Color: Will be sent randomly
Capacity: 20 liters
Quantity: 15 per roll