The tool to make can-opening a cinch!



Make opening canned foods safe and easy with the help of an Automatic Electric Can Opener. This nifty gadget lets you remove lids without laying a finger on cans. Say goodbye to knives and manual can openers that put your hands at risk!
Benefits:
Effortless can-opening. With this tool, you can open cans instantly. No struggling, tiring or hurting yourself anymore. The can opener will do all the hard work for you.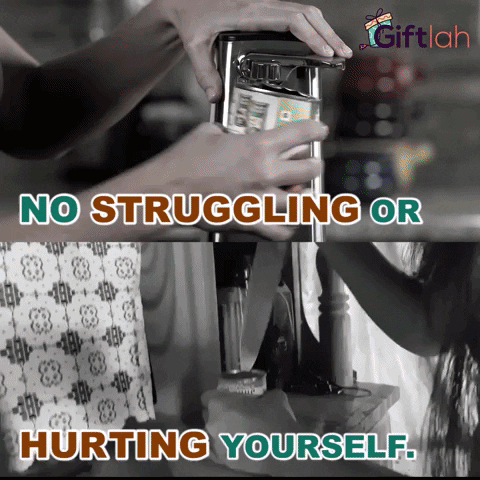 Protect hands from accidents. It's a safer substitute for knives & bulky regular can openers. Your hands will finally be safe from cramps and nasty cuts.
Simple to operate. Simply put the can opener at the top of the can and press the on button. It can open any type of can without leaving sharp, jagged edges. Won't leave a mess in your countertops too.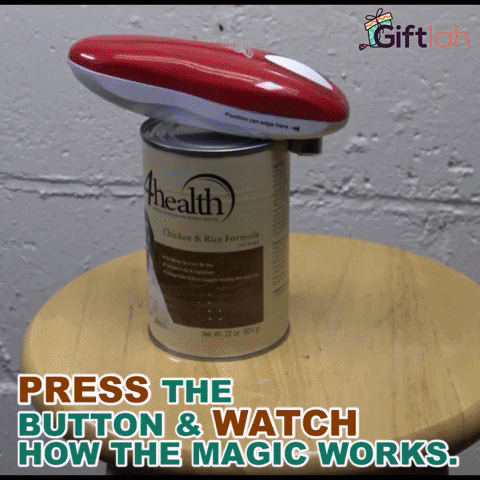 Small & compact. Easy to clean and store, it's a reliable kitchen helper that only takes up small space in your kitchen drawer or camping bag. You can bring it and easily open up cans wherever you may be.
Practical gift. Makes opening cans safe and convenient, this automatic can opener makes a thoughtful and practical gift for the elderly, chefs, moms, kitchen enthusiasts, and those with weak hands or arthritis.
NOTE: Please allow 15-25 Business Days for shipping
Click YES, I WANT IT NOW to grab yours today!
Product Specifications:
Package includes: (1) Automatic Electric Can Opener
Material: ABS Plastic + Stainless Steel
Size: 12 x 6.8 x 6 cm
Color: White + Red
Powered by: 4 x AA batteries (not included)