Bathtime Fun for Your Baby!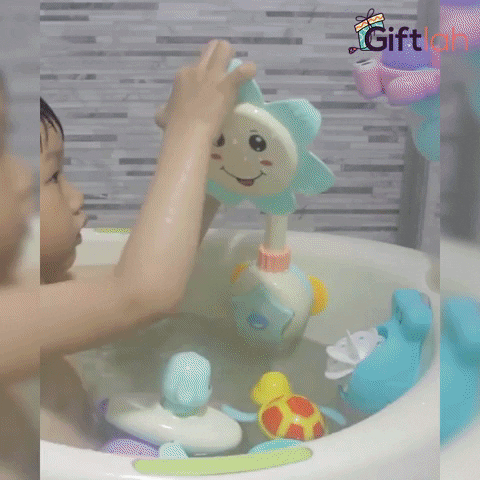 Struggle with a fussy baby in the bath? Then both you and your baby will be very thankful for this Baby Bath Sunflower Shower Toy! On top of sporting a cheery sunflower that babies find comforting, it also features a distracting button so you can bathe your cub in peace.
Benefits:
A fun way to bathe your baby. This isn't just an engaging bath toy, it's also a way to make bathing your baby easy and fun! The face of the sunflower also acts as a showerhead, so rinsing your baby becomes simple to do.


Freely adjustable. Easy to adjust in multiple directions to suit your baby's height, the Baby Bath Sunflower Shower Toy is fully and freely adjustable.
A toy button to play with. Babies get fussy when it's bathtime, and for parents, it might not be much fun. Thankfully, the Baby Bath Sunflower Shower Toy features a button at the base that babies can play with!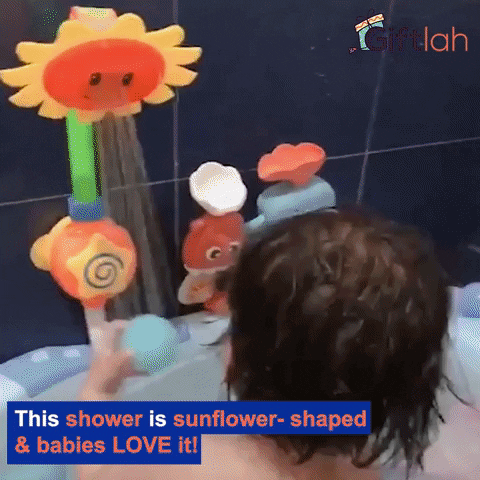 Easy to install. Each Baby Bath Sunflower Shower Toy is fitted with suction cups, making them easy to secure onto the side of your bathtub and take off when bathtime is done.
NOTE: Please allow 15-25 Business Days for shipping
Click YES, I WANT IT NOW to grab yours today!
Product Specifications:
Package includes: (1) Baby Bath Sunflower Shower Toy
Material: baby-safe plastic
Size:

65*16*17cm

Age Range: >3 years old