Make bath time safe & tear-free for your baby!



Now you can wash your baby's hair without water getting in his/her face with the Baby Waterfall Bath Rinser. This dipper with a cute bear lid is designed for water to trickle down like a gentle waterfall to make rinsing time tear-free and pleasant for your little one.
Benefits:
Make bath time safe and tear-free. If your child puts up a struggle every hair washing time because he/she doesn't want water hitting his/her eyes and face, this little dipper is the next best solution. You can easily control the flow of water for calmer, cry-free rinses.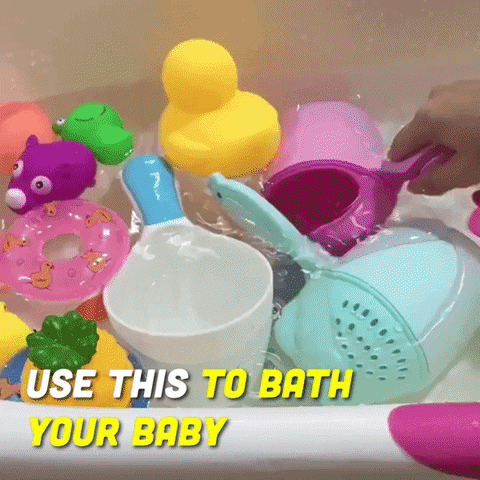 Easy to use. Simply use it like you would with a regular dipper. The dipper's lid has little holes at the front to ensure water pours slowly and evenly. While the big opening at the back allows for easy refill. The easy-grip handle on the other hand allows you to hold the dipper in one hand and your baby in the other.
Multipurpose dipper. Not only is this dipper the best alternative for rinsing cups, it's also great to use as a toothbrush and toothpaste holder, as well as for watering indoor plants.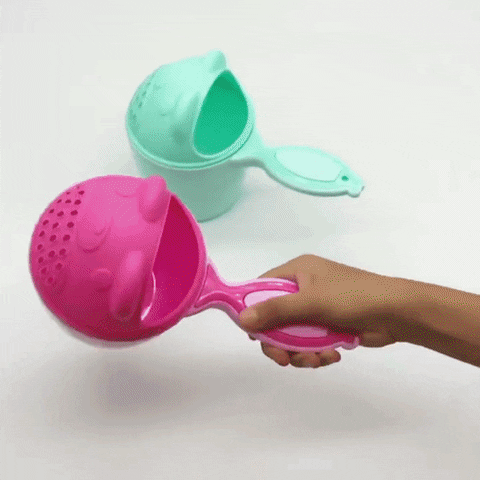 Great gift. Helps prevent bath time disasters and end rinsing suffering, it's a great gift that new parents will truly love.
NOTE: Please allow 15-25 Business Days for shipping
Click YES, I WANT IT NOW! to grab yours today!
Product Specifications:
Package includes: (1) Baby Waterfall Bath Rinser
Material: PP
Size: 10 x 10.5 x 9 cm
Weight: 90.7 g
Color: Pink, Green