Store their toys & other beach essentials in this bag
Kids love to carry their toys wherever they go. Let them bring their toys and also your beach essentials in a single beach bag. Introducing, the BeachToys™ - Tote Mesh Beach Bag. It's large enough to carry all their toys & your beach essentials in one bag. It's easy to keep & it quickly dries too!
Benefits:
It provides ample space. This bag is designed to carry most of your beach essentials, including your child's toys. With this, you can bring all sorts of things like towels, flipflops, water bottles, your child's toys, and many more. So say goodbye to multiple bags when going to the beach!
It's durable & quickly dries. This tote beach bag is made from a durable mesh material that can withstand heavy objects. Don't also about moisture or water. It quickly dries thanks to its mesh design.
Easy to clean. Getting sand inside your bag can be frustrating, but that doesn't apply to this bag. Its mesh design helps sand to fall off out of the bag, making it easier for you to clean your stuff at home.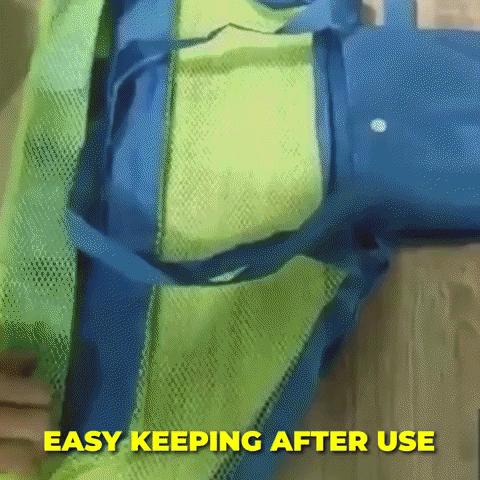 Available in different sizes. Do you need a much smaller one? No problem. This bag is available in large, medium, and small. Let them enjoy their time on the beach with their toys.
Very easy to keep. After you're done using it, you can just fold it and store it away. 
NOTE: Please allow 15-25 Business Days for shipping
Click YES, I WANT IT to grab yours today!
 Product Specifications:
Package includes: (1) BeachToys™ - Tote Mesh Beach Bag

Material: Mesh + oxford cloth

Size: 

Large: 45cm x 30cm x 45cm

Small: 24cm x 24cm

Color: Green + Blue