This holds your rotary for you



The Bench Top Rotary Tool Mount allows you to mount your tool on a desk, table or workbench so you can angle it on any position or hold workpieces onto it for precision drilling, grinding or cutting. It eliminates possible errors to make any task or project more accurate and efficient.
Benefits:
Strong, firm hold. The lock at the top can securely hold your rotary tool in place.   While the vise at the bottom allows the mount to clamp on any surface with a thickness of up to 53mm. You can easily adjust it for a secure, stable grip.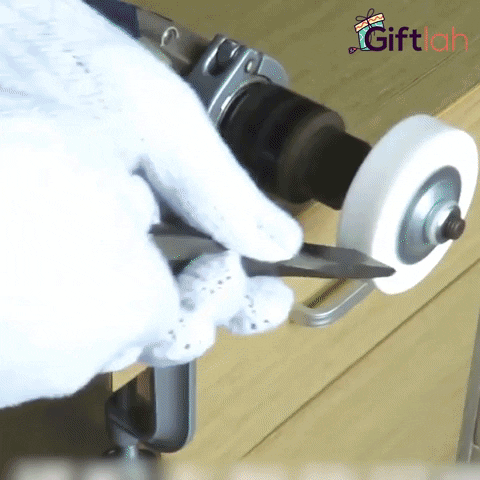 Work on any angle. The mount swivels 360˚, allowing you to bend it vertically or horizontally. You can position your tool to work on any angle.
Hands-free operation. It frees your hand so you can do more and lessen hand fatigue as well.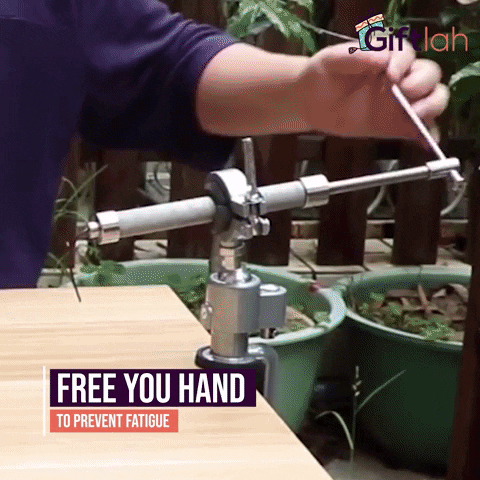 Durable holder. Crafted out of a premium aluminum alloy, it's strong, sturdy and rust-resistant, ensuring long service life.
Great gift idea. Makes work safer, convenient and efficient, it's a wonderful gift for DIYers, hobbyists, woodworkers, and handymen.
NOTE: Please allow 15-25 Business Days for shipping
Click YES, I WANT IT NOW to grab yours today!
Product Specifications: 

Package includes: (1) Bench Top Rotary Tool Mount
Material: Aluminum Alloy
Size: about 26 x 8.5 x 5 cm
Weight: approx. 562g
Color: Silver