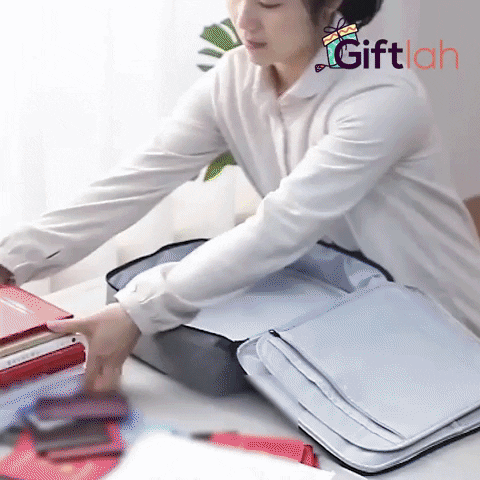 If you are traveling and need to bring important documents and other valuables with you, a Document Bag With Combination Lock is essential. Featuring a 3-digit combination lock, this bag will protect your precious belongings from being lost or stolen. It'll give you peace of mind wherever you go, knowing your valuables are safe and in one easy-to-reach place.
Benefits:
Keeps documents & valuables safe. The bag's zippers are attached to a combination lock that only you have the access to and can't be opened by anyone else. You can rest easy as your important documents and other valuables are safe from being lost or stolen.

Multiple compartments. The bag has various sized compartments to hold different essentials. Large compartments can store your passport, visa, contracts, certificates, and other important papers. While the mesh pockets can hold credit cards, IDs, ATMs, USB pens, power bank, and more.
Durable & waterproof. Made of a heavy-duty, premium nylon and polyester fabric, it's tear-resistant, shockproof and waterproof. You are assured your items are safe from being wet, dirtied or damaged when you accidentally drop the bag.
Multipurpose and easy to bring anywhere. It's so versatile that you can even use it as cosmetics, gadgets, or travel bag. Plus, it easy to stash in your bag or suitcase or strapped in your luggage.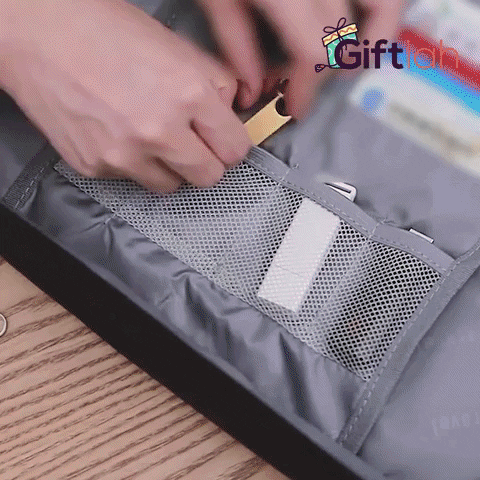 Comes in 5 stylish colors. Available in black, orange, grey, blue, and navy blue, there's a color to suit everyone. A great gift for businessmen, moms, students, and frequent travelers.
NOTE: Please allow 15-25 Business Days for shipping
Click YES, I WANT IT NOW to grab yours today!
Product Specifications:
Package includes: (1) Document Bag With Combination Lock
Material: Polyester + Nylon
Size: 35 x 25 x 7 cm/ 13.78 x 9.84 x 2.76 inches
Color: Black, Orange, Grey, Blue, Navy Blue