Need to loosen pipes or fasten screws?



The Double-Sided Adjustable Spanner Wrench allows you to do it with ease. This adjustable wrench just got an upgrade and boasts of an interchangeable double-sided head. It can grip items of various sizes and allows you to repair on tight spaces conveniently, making it a welcome addition to your toolkit.
Benefits:
Interchangeable, double-sided head. The spanner's head has two sides - one flat and one with small teeth. You can easily switch between the two to get that powerful grip perfect for the job at hand.
Adjustable wrench. Thanks to the spanner's special locking mechanism, you can easily adjust its head to grip, turn, loosen or tighten almost anything - from small nuts and bolts to large pipes and rods. The head can open from 70mm and close to 9mm.
Allows repairs in tight spaces.  It's extremely useful when you're working in small spaces. You can grip odd-shaped and hard-to-grasp objects effortlessly.  You can maneuver and clamp at any angle on tight spots with ease.
 Long-lasting gripping tool. Forged out of a top-quality aluminum alloy, it's rust-resistant, compact, and sturdy. With proper care, it's guaranteed to last for many years.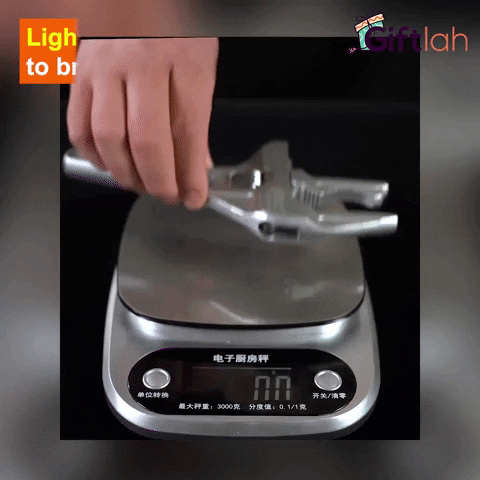 Great gift. Available in different models and colors, able to grip different items and allows repairs in tight spaces, it's a practical and useful gift for plumbers, DIYers, weekend warriors, and handyman dads.
NOTE: Please allow 15-25 Business Days for shipping
Click YES, I WANT IT NOW to grab yours today!
Product Specifications: 

Package includes: (1) Double-Sided Adjustable Spanner Wrench
Material: Aluminum Alloy
Size: 200 x 55 x 10 mm/ inches
Weight:195 g
Color: Silver, Gold
Model type: 101, 102, 103, 104