Cut Cleaning Time in Half!


The Dual Sponge Cleaning Tool will make washing just about anything faster and easier. Now you can clean two sides at once AND handle items so much more effortlessly! Every modern home needs a Dual Sponge Cleaning Tool of its own. 
Benefits:
Clean two sides at once. Shaped like a pair of tongs, the Dual Sponge Cleaning Tool is equipped with sponge pads that will enable you to clean two sides of a utensil, knife, glass, or plate at once. This will sharply reduce the amount of time spent washing the dishes.
Flexible sponge pads. On top of helping you wash dishes and more faster, this will also allow you to clean them more thoroughly. Each Dual Sponge Cleaning Tool is fitted with flexible sponge pads that will allow for thorough washing!
Reaches to the bottom of glasses. Once folded out, the Dual Sponge Cleaning Tool can easily reach to the bottom of even thinner glasses. No more having to reach for your toothbrush to clean that glass!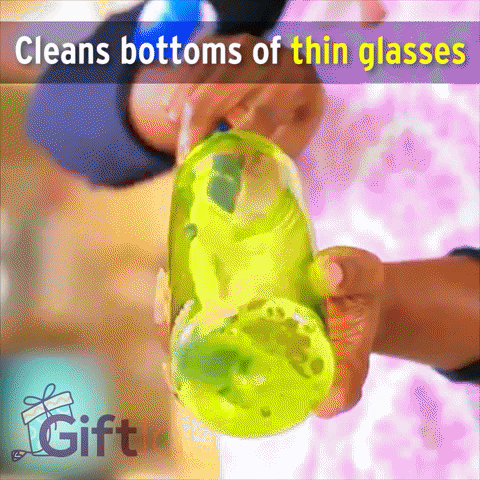 A breeze to store. The Dual Sponge Cleaning Tool features a compact, sleek design that makes it effortless to store in any cupboard or drawer. 
Dishwasher safe. Yes, even the Dual Sponge Cleaning Tool itself is a breeze to clean. It is completely dishwasher safe.
NOTE: Please allow 15-25 Business Days for shipping
Click YES, I WANT IT NOW to grab yours today!
Product Specifications:
Package includes: (1) Dual Sponge Cleaning Tool
Material: Plastic + sponge