Hanging small garments to dry can be a drag!



Do yourself a favor and get an Easy Dry Hanging Laundry Basket. With this smart laundry accessory, you never have to spend time hanging socks, undies, ties, or baby clothes one by one. You just lay the garments inside the basket, hang the basket on a laundry rack or clothesline, and let the sun do its magic.
Benefits:
Easy air drying. No more hanging clothes one by one. Simply squeeze excess water from small garments and lay them flat in the basket to dry.


Easy laundry retrieval too. When your socks, undies, ties, or baby's clothes are all dry, you can retrieve them instantly. No more battling with clothespins or hangers.
3 designs available. There's a single layer, double layer, or sealed double layer hanging basket to choose from. You can choose one, depending on your laundry needs.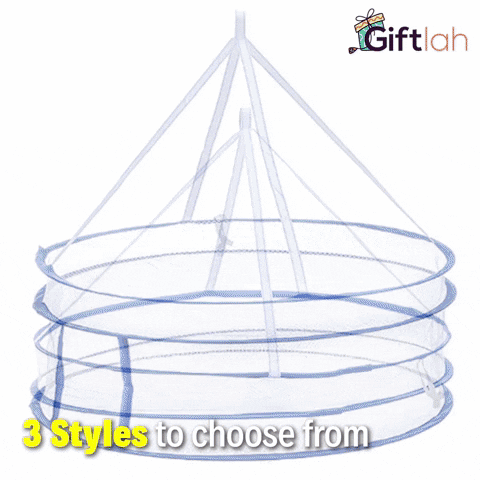 Doubles as a storage organizer too. Easily hang them on closets, doors, and walls. Foldable & travel- friendly, it's great for small apartments, dorms or when staying at a hotel.
Great gift. Makes laundry life a little easier, it's a wonderful gift for busy moms, students, and frequent travelers.
NOTE: Please allow 15-25 Business Days for shipping
Click YES, I WANT IT NOW to grab yours today!
Product Specifications: 

Package includes: (1) Easy Dry Hanging Laundry Basket
Material: Yarn Mesh + Wire
Size:
Single Layer ~ 60 x 37 cm/ 23.6 x 14.5 inches
Double Layer ~ 60 x 63 cm/ 23.6 x 24.8 inches
Sealed Double Layer ~ 60 x 61 cm/ 23.6 x 24 inches
Color: White
Type: Single Layer, Double Layer, Sealed Double Layer