Whisking made 4x faster & easier!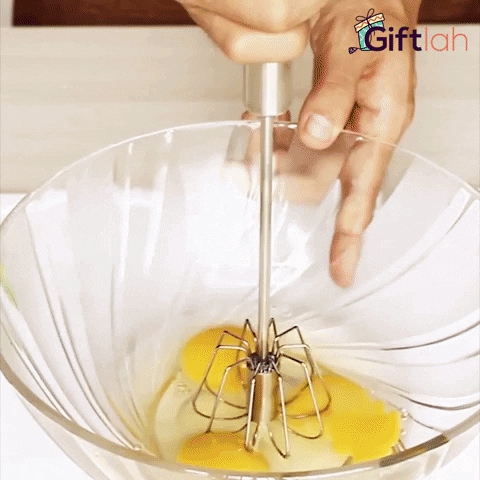 Say goodbye to using forks or traditional whisk. With the Easy Push-Down Rotary Whisk, mixing ingredients is quick and effortless. You can prep or cook meals in no time.
Benefits:


Whisk 4x faster. No stirring required. Simply push the handle up and down and the head rotates 10 times for faster mixing. You can beat eggs, whip cream, or froth milk in seconds and without tiring your hands!
No electricity needed. Unlike electric mixers, this whisk makes mixing a breeze without raising your electricity bill. It's also quieter and less bulky.




Made of 100% stainless steel. The stainless steel construction makes this whisk non-toxic, BPA-free, and rust-resistant. A safe, elegant and lasting addition to your kitchen arsenal.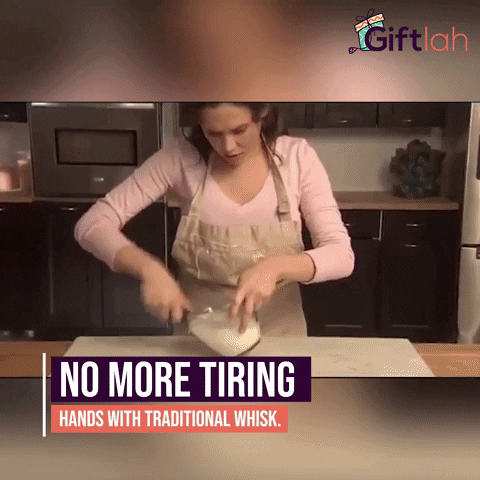 Easy to clean and store. It's also dishwasher friendly and easy to stow on cabinet drawers.




Lovely, useful gift. Makes mixing an easy task, it makes a great for moms, chefs, and those with weak hands or arthritis.
NOTE: Please allow 15-25 Business Days for shipping
Click YES, I WANT IT NOW to grab yours today!
Product Specifications: 

Package includes: (1) Easy Push-Down Rotary Whisk
Material: Stainless Steel
Length: Black ~ about 28 cm, Silver ~ about 26 cm
Whisk Color: Silver
Handle Color: Black, Silver