A 'running' building block!



The Electric Gears Building Block Set is not your ordinary building block. This one has 3 different sizes of gear running in different directions, making it even more exciting for kids to play and build with.


With just a flick of a button, your kids can watch the block come alive with motion. They can also use each block and gear to create awesome creations that will not only provide fun play but also help nurture and develop their imagination, creativity and motor skills.   


Features and benefits:
81 pieces allow kids to create awesome endless 3D and 2D designs - from cars, tanks, towers, playgrounds, and more
Help kids enhance creativity while keeping them entertained for hours
Fun way to learn shapes and colors
Develop your little ones'  fine motor skills, hand-eye coordination, and social skills
Made of high-quality ABS plastic with smooth edges for safe and easy grasping
Pieces easily snap together and are designed to withstand rough play
Lightweight and easy to stack
A fun educational toy perfect for Christmas or birthday gift
Product Specifications:
Material: ABS Plastic
Overall Size: 23 x 17 x 17 cm
Red Gear Size: 4 x 4 cm
Blue Gear Size: 6.5 x 6.5 cm
Orange Gear Size: 8 x 8 cm
Block Size: 6.5 x 6.5 cm
Color: Multicolored
Powered by: 1 x AA battery (not included)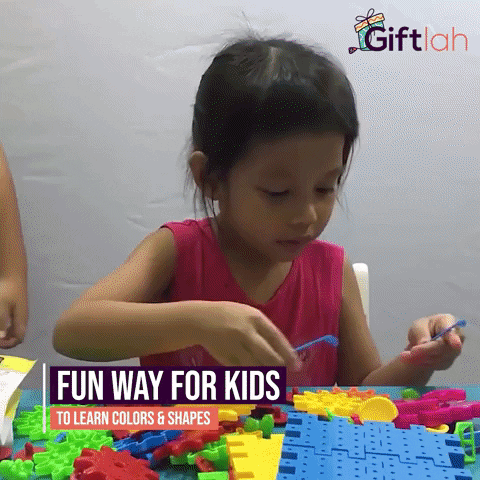 Package includes:
1 x Electric Gears Building Block Set (with 81 parts inside)
NOTE: Please allow 15-25 Business Days for shipping
Click YES, I WANT IT NOW to grab yours today!