The power is in your hands!



With the Gesture-Controlled LED Strip, you never have to touch a light switch again! By simply waving your hand, you can instantly control the lights around your home and have them turn on or turn off like magic.
Benefits:


Control lights by hand. No more reaching for light switches. Simply wave your hand in front of the LED strip's sensor switch, and it'll automatically activate the light for you. Wave once to turn on and wave again to turn off.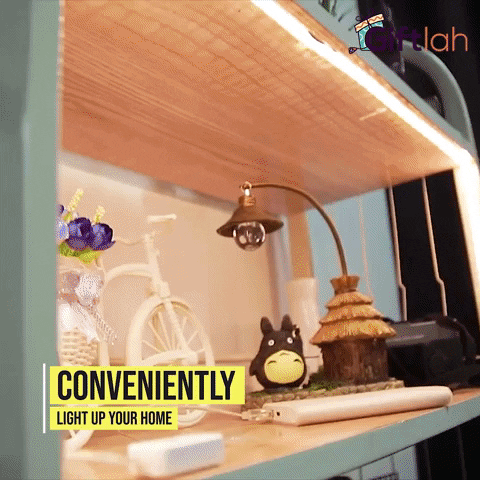 Makes turning on/off light convenient and safe. This is helpful when you're too tired to turn off the light in your bed or your hands are wet after washing the dishes or taking a bath. Never worry about high electricity bills or dangerous electric shocks.
Easy to install & trimmable. No drills, nails, or screw required - just a simple peel & stick installation. What's more, the LED strip is trimmable to perfectly fit on any space/area.
Versatile light. Gives off a bright white or romantic warm white glow (depending on your purchase),  it's a lovely illumination perfect for your cabinets, wardrobes, bed, stairs, hallways, bathroom, garage, etc.
NOTE: Please allow 15-25 Business Days for shipping
Click YES, I WANT IT NOW to grab yours today!
Product Specifications: 

Package includes:
1 x LED Light Strip
1 x Power Adapter
1 x Sensor Switch
Material: LED + Plastic + Adhesive + Electric Components
Strip length: 1M/2M/3M/4M/5M
LED color: White, Warm White
Plug type: US, EU
Voltage: DC12V
Detection distance: 2-5 cm
Ultrathin Daylight CRI:> 85
Waterproof rating: IP65