Childproof Doors Instantly!



Doors in your home pose great dangers for your little ones. They may be able to open it and go outside without you knowing or find dangerous items like medicines or cleaning chemicals. That's why it's best to childproof doors with a Kids Safety Door Lock. This special-purpose lock instantly keeps doors off-limits to your kids.     
Benefits: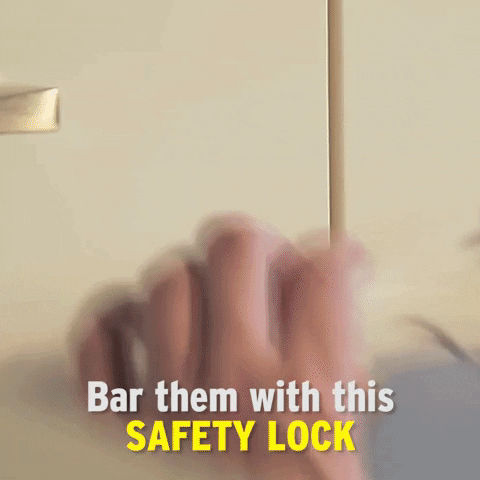 Safety for them, peace of mind for you. This clever lock helps keep cabinets, cupboards, drawers, doors, and other openable off-limits to your curious little ones. It prevents your kids from getting outside unnoticed or acquiring dangerous items, giving them safety and you a peace of mind.




Easy to install. No drills, wires, or nails needed. Simply remove the
protective cover of the locks' adhesive and press one on the door and one at the other end. For best results, wait for 24 hours after installation before using them.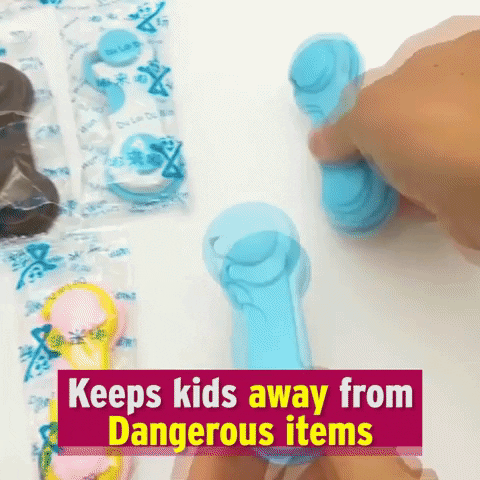 Easy to operate too. You can easily lock and open it using one hand. So make sure to install it higher on the doors so your little ones can't reach them.


Great gift idea. Childproof doors instantly and comes in a variety of colors to match existing door decors/colors, it's a practical gift for fellow parents with curious tots.
NOTE: Please allow 15-25 Business Days for shipping
Click YES, I WANT IT NOW to grab yours today!
Product Specifications:
Package includes: (1) Kids Safety Door Lock
Material: ABS Plastic
Size: about 9.5 cm
Weight: 14 g
Color: White, Black, Green, Red, Gray, Blue, Yellow, Pink, Purple, Silver, Gold, Brown, Orange, Sky Blue, Chocolate, Light Green