Stores and dispenses several snacks at once!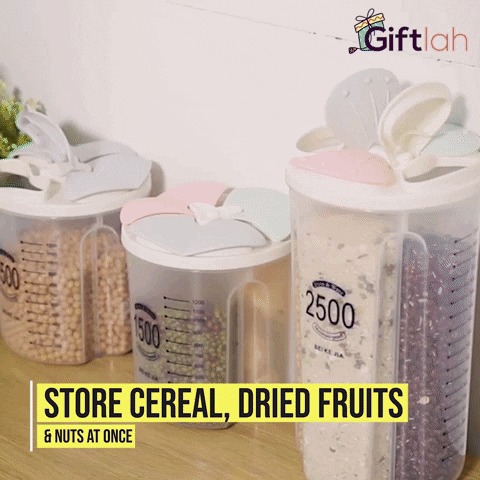 Storing your favorite snacks just got easier with the Multi-Grain Food Container & Dispenser. This container has grids inside that allows you to put and separate 3 to 4 snacks in one container. When you get hungry, you can grab them all at the same time!
Benefits:
All your favorite snacks in one container. Contains 3 to 4 grids (depending on the size you choose), you can store several snacks in one container at the same time. Gives you instant access to cereals, oats, dried fruits, nuts, and candies, beef jerky and more.
Serves as a dispenser too. Each compartment has a pout and lets you pour food mess-free for easy serving.
Versatile container. It's even perfect for storing different pasta and whole grains too. It'll keep your fridge, pantry, kitchen cabinets, countertops, and dining table spacious & organized.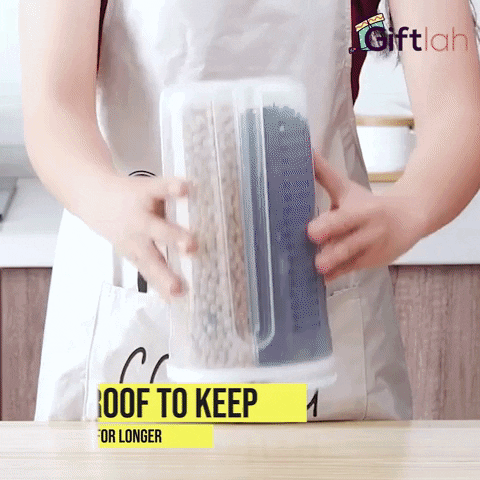 With leak-proof lids. Each compartment has an airtight and waterproof flower-shape lid. Your snacks will stay fresher for longer and are safe from dust and germs.
Transparent design and clear markings. This helps you check how much food is left in the container and when to do a refill.




Available in different sizes, colors, and capacities. Ensures you have the right container for your different storing needs.
NOTE: Please allow 15-25 Business Days for shipping
Click YES, I WANT IT NOW to grab yours today!
Product Specifications: 

Package includes: (1) Multi-Grain Food Container & Dispenser
Material: PP Plastic
Size: Small ~ 13.7 x 15.5 x 12.5 cm, Large ~ 13.7 x 25 cm x 12.5 cm
Color: Green, Pink, Blue
Capacity: 1500 ml, 2500 ml