Cut glasses & tiles in one swipe!



When cutting glasses or tiles, using angle grinders can be dangerous as they produce sparks and dust. The OneSwipe Glass & Tile Cutter is the safest alternative. This cutting tool may be small, but it can cut effortlessly through a variety of materials in one swipe. It has a cutting action designed to make countless cutting jobs easier, faster and safer.
Benefits:


2 in 1 functionality.
Works as both scriber and cutter, the tool has a cutting wheel at the bottom that draws and cuts lines in your glass or tiles with every glide. The vise at the top then grips the material and break it into 2 smooth halves. These produce precise, clean cuts all the time.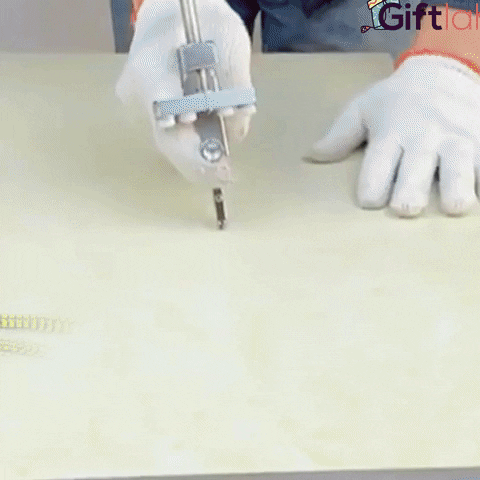 Cut in any direction safely & efficiently. You can cut a straight line, curve line or at any angle you prefer.  Because the tool can cut smoothly and with minimal distortion, it doesn't produce dust or sparks. Easily glide on materials without worrying about sparks getting into your eyes or dust into your nose.
Multifunctional cutter. This cutting tool not only works with glasses and tiles. It's also perfect for cutting other materials like marble, porcelain, mirror, and more.




Small & portable. Smaller and lighter compared to traditional heavy cutting machineries like angle grinders and table saws, you can easily carry it anywhere and finish projects anytime, anywhere.




Great gift idea.  Promotes easy and safe cutting, it's the best gift for handyman dads on Father's Day, for construction workers, craftsmen, mechanics, and DIY enthusiasts.
NOTE: Please allow 15-25 Business Days for shipping
Click ADD TO CART to grab yours today!
Product Specifications: 

Package includes: (1) OneSwipe Glass & Tile Cutter
Material: Steel + ABS Plastic
Size: 16 x 10 x 6 cm
Color: Silver
Cut thickness: 0-5 mm