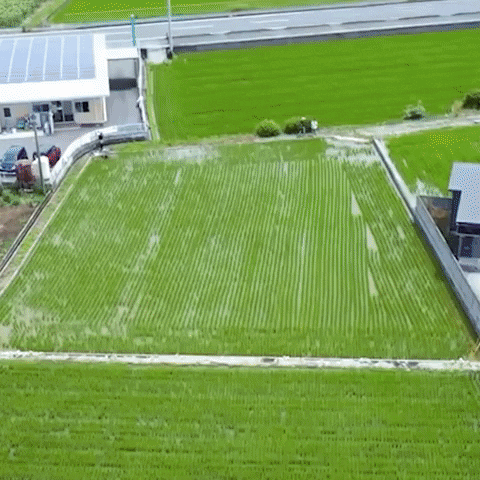 AGE IS JUST A NUMBER
It's true that we will all grow old someday. But that doesn't mean we should stop doing the things we love. Even in our senior years, we can still be a productive member of society and enjoy life. We can open a business, grow a garden, play golf, travel to places in our bucket list, and more.
The trouble is, as much as we wanted to do these things, our body starts to weaken and deteriorate. We started feeling body pains we never experienced when we were younger. There are days when getting out of the bed becomes a difficult task because our back, hips, and knees hurt so much. Our mobility becomes limited when our knees couldn't support our whole being.
That is where the PowerLift Knee Booster Support Pads can help. These knee supporters will help you reclaim your life and be active again.
THE MAGIC BEHIND
The PowerLift Knee Booster Support Pads are designed using the science behind frogs' ability to leap high.  Research showed that the frog's muscles transfer energy into the creatures' tendons just before they jump - letting them jump far higher than their leg muscles would allow.
The same principle was used in developing the PowerLift. Harnessing the power of a built-in mechanical spring, the pads offer a powerful bounce that lifts your knees up. This also relieves your knees of pressure and protect their tendons from getting injured.
With these knee support pads, you can stand up, tread, climb stairs, or carry heavy loads with ease. Each knee pad can withstand a weight of up to 20 kgs. They can instantly lighten up the load up to 40 kgs from your own weight. They support your calves and thighs to relieve your knees of pressure, allowing you to feel lighter.
THE AMAZING BENEFITS
The PowerLift Knee Booster Support Pads will empower you to do the things you love minus the body pains:
✔️ Reduce joint and muscle fatigue to increase your mobility
✔️ Help lift your weight so you can spring to action
✔️ Give superior knee support and stability to help you lift heavy loads effortlessly
✔️ Aid in the treatment of knee pains
✔️ Assist and protect the knees to prevent future injuries
✔️ For athletes, they are sources of strength to help you take your game to the next level
✔️ For delivery personnel, they assist and make the load lighter to make work efficient and easier 
HOW IT WORKS
Wear the PowerLift around your knees (the spring should be placed at the back of your knees). Using the Velcro straps, adjust them for a perfect fit. And they're ready to use.
The PowerLift stores energy as you bend your leg and return that energy to assist in lifting your knees up.
You can comfortably wear the pads on your bare knees or over your pants.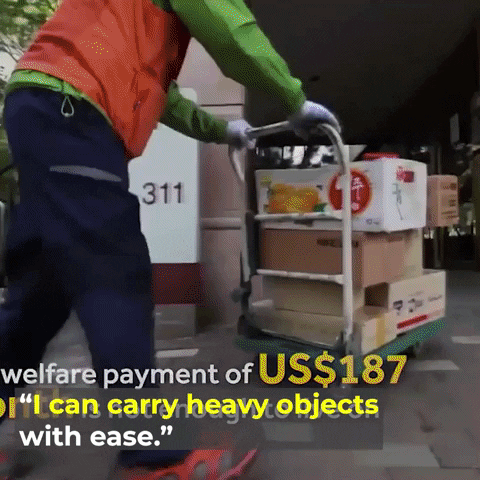 WHAT PEOPLE ARE SAYING
"At 65, I'm proud to say that I can still make handicrafts. They sell pretty well and I even personally deliver them to my clients. But these days, I have a hard time lifting the heavy ones, like the chair I delivered the other day. Then I saw these knee pads online. I was a little skeptical they could help, but I ordered anyway. And I'm glad that I did. Now I can lift my handicrafts without hurting my knees. It made my life easier and helped me continue with my daily activities."
-

James Conelly, Baltimore, Maryland
"I bought these for my granny. She was suffering from severe arthritis and has trouble standing up. She loved them very much and said they're much better than using her cane. The springs on the pad helped her stand up without asking for anyone's help, which really made her happy."
-

Stacey Rodriguez, New Orleans, Lousiana
"At 55, I was overweight and was advised by my doctor to do workouts to prevent having heart illness. But I also have weak knees, which made it harder to do simple exercises. The PowerLift helped solve my problems. They gave my knees the boost to do simple sit-ups and knee crunches.  Now I can exercise better and more determined to lose weight. Thank you so much!"
-

Matthew Thomas, Sacramento, California
Make your knees stronger again so you can continue enjoying life!
Click YES, I WANT IT NOW! to grab yours today!
Product Specifications:
Package includes: (1 or 2) pcs of PowerLift Knee Boosters Support Pad
Material: Fabric + Carbon Steel Spring
Size: One Size Fits All
Color: Black