AGE IS JUST A NUMBER
It's true that we will all grow old someday. But that doesn't mean we should stop doing the things we love. Even in our senior years, we can still be a productive member of society and enjoy life. We can open a business, grow a garden, play sports, travel to places in our bucket list, and more.
The trouble is, as much as we wanted to do these things, our body starts to weaken and deteriorate. We started feeling body pains we never experienced when we were younger. There are days when getting out of the bed becomes a difficult task because our back, hips, and knees hurt so much. Our mobility becomes limited when our knees couldn't support our whole being.
That is where the PowerLift Knee Compression Pad can help. These knee supporters will help you reclaim your life and be active again.
ALL-NATURAL KNEE PAIN RELIEVER WITH NO SIDE EFFECTS
The PowerLift Knee Compression Pad wraps around your knee and provides targeted compression to reduce pain and inflammation. It's perfect for worn-out knees, arthritis, patellar tendonitis, and osteoarthritis. It also absorbs the shock and impact of everyday activity.
It stabilizes your knees and gives the support it needs to protect from future injuries. This is helpful especially if you have a previous knee injury or undergone knee surgery. It allows the muscles and ligaments to heal naturally and recover fully.
There is no shortcut here. The knee sleeve will not make the pain disappear instantly. Rather, it will help you recover steadily from knee pain. A recovery that doesn't require taking bitter medicines anymore, or scary, expensive trips to doctors and surgeries.

THE AMAZING BENEFITS
The PowerLift Knee Compression Pad  will empower you to do the things you love minus the body pains:
✔️ Reduce joint and muscle fatigue to increase your mobility
✔️ Aid in the treatment of knee pains, arthritis, patellar tendonitis, and osteoarthritis
✔️ Give superior knee support and stability 
✔️ Help lift your weight so you can spring to action
✔️ Assist and protect the knees to prevent future injuries
✔️ For athletes, they are sources of strength to help you take your game to the next level
HOW IT WORKS
Insert the knee sleeve to your feet and pull it up to your knee. Make sure the part where the Velcro is is on top. 
Next, get the strap and wrap it from the back of your knee to the front. Repeat again and then attach the strap to the Velcro on the front. Adjust the strap for a secure, comfortable fit.
The sleeve provides the perfect compression and support needed to promote muscle recovery and injury prevention. 

Say goodbye to arthritis, osteoporosis, tendinitis, pain, and discomfort... and say hello to walking, jogging, stretching, and LIVING once again!

Created with 3D weaving technology and high elastic soft fabric with 360 degrees protection, the knee sleeve is breathable and comfortable to wear for 10 straight hours. It'll keep your knee warm while letting excess sweat & moisture out to keep your leg dry.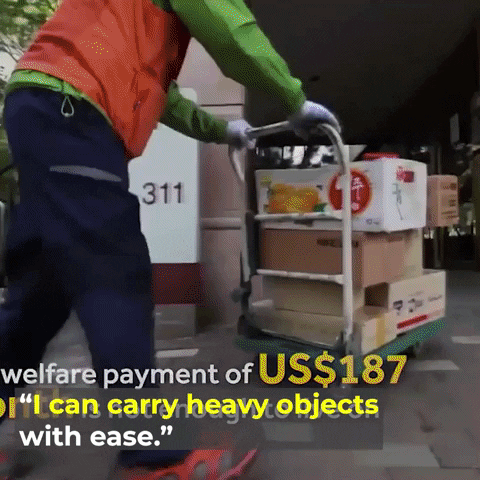 WHAT PEOPLE ARE SAYING
"Believe it or not, I still love to play basketball with my grandkids even though I'm already 55 years old. I got the moves, I got the skills, but it's this horrible knee pain that's preventing me from enjoying a game with them. Then I saw this knee pad online. I was a little skeptical it could help, but I ordered anyway. And I'm glad that I did. It's just the perfect knee support I am looking for. Easy to wear and really does a good job of  making the pain go away."
- James Conelly, Baltimore, Maryland

"I bought this for my mom. She loves Yoga and Zumba but those workouts trigger her arthritis. The knee sleeve helped her do her favorite workouts without having to stop every now and then due to swelling knees and severe pain, which really made her happy."
- Stacey Rodriguez, New Orleans, Lousiana

"At 65, I was overweight and was advised by my doctor to do workouts to prevent having heart illness. But I also have weak knees, which made it harder to do simple exercises. The PowerLift helped solve my problems. It gave my knee the boost to do simple sit-ups and knee crunches.  Now I can exercise better and more determined to lose weight. Thank you so much!"
- Matthew Thomas, Sacramento, California
Make your knees stronger again so you can continue enjoying life!
Click YES, I WANT IT NOW! to grab yours today!
Product Specifications:
Package includes: (1) PowerLift Knee Compression Pad
Material: Polyester
Size: S, M, L, XL, XXL, XXXL (see picture chart for reference)
Weight: 100 g
Color: Black, Green, Orange