Store wet umbrellas with ease
This coming rainy season, expect your umbrellas to be wet. Safely store them with this Retractable Umbrella Holder. It catches water droplets to keep your car and floor dry this season. It fits most umbrella sizes, thanks to its retractable feature. 
Benefits:
Stores umbrellas. It's the perfect umbrella holder that you can bring it along with you. It also has a hanger that allows you to hang it inside your car or your home.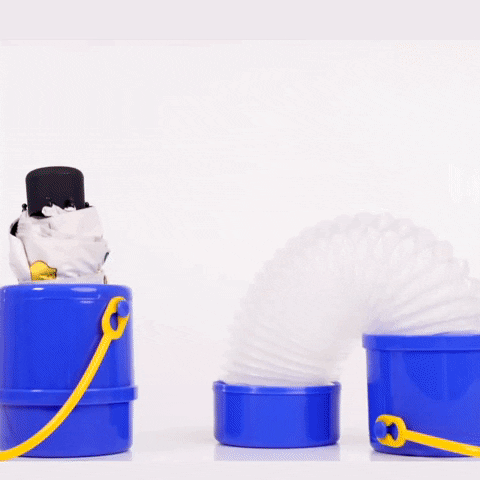 Keeps your home & car dry. This umbrella holder also catches water droplets. It keeps your floor & car carpet dry. This prevents accidents and soggy carpet floors. 
Fits most umbrella sizes. Its retractable feature allows it to hold different umbrella sizes. 
Easy to use. Just twist the bottom part of the umbrella holder to unlock it, then place your umbrella inside. It's that easy.
NOTE: Please allow 15-25 Business Days for shipping
Click YES, I WANT IT to grab yours today!
Product Specifications:
Package includes: (1) Retractable Umbrella Holder

Material: PP

Size: 9cm x 11cm (65cm max stretch)

Color: Blue