Grill food ala-rotisserie style!



Make grilling convenient and your grilled meat tastier with the Rotisserie Motor Kit. This kit boasts of a battery-powered handle that rotates the spit forks automatically so your food is cooked to perfection.
Benefits:


Automatic skewer turning. No more manually turning over your chicken, lamb, steak or turkey. The battery-powered handle will do it for you. Just turn it on and it will automatically rotate the spit forks for you, making grilling convenient and less tedious.




Cook your food evenly. Because your meat is cooked ala-rotisserie style,  you are assured all parts are heated evenly. Your meat will turn out juicier, self-basted and well-roasted. No charred or uncooked spots.


  
Multipurpose. The beauty of this pair is that you can use it in your open grill, oven, or smoker, so long as they have a roast branch for the spit
forks.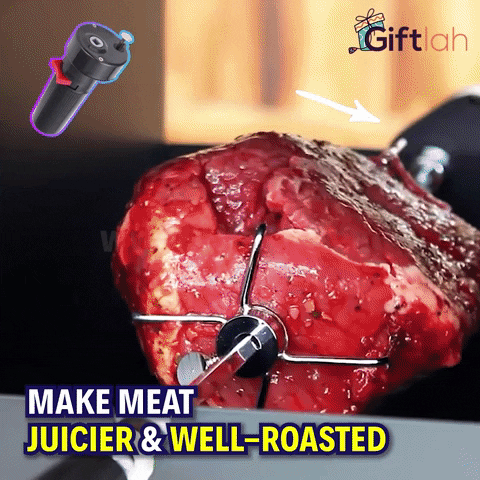 Wonderful gift. Makes grilling easier and more delicious, it makes a cool gift for the grill masters and chefs in your life.
How to use:
Take off the handle's bottom and insert one 1.5 battery. Put back the lid.
Insert your meat on the spit forks before placing them on a roast branch.
Finally, insert the handle on one of the spit forks and press the button to activate the handle.  The handle can turn clockwise or counterclockwise.
NOTE: Please allow 15-25 Business Days for shipping
Click YES, I WANT IT NOW to grab yours today!
Product Specifications: 

Package includes:
1 x Motor (Can be purchased alone)
2 x Spit Forks (Can be purchased alone)
Material: Stainless Steel + Plastic
Minimum length of spit forks: 31.9 cm
Maximum length of spit forks: 39.3 cm
Fork Color: Silver
Motor Color: Black
Motor powered by: 1 x 1.5V battery (not included)
Output speed: 3.5 – 4.2RPM
Rotary direction: CW/CCW