Track, preserve, and display your world adventures!



The Scratch Off World Map is a fun way to record and remember your travels around the world. Every time you visit a new destination in the world, you get to scratch it off on this beautiful map using a coin – revealing the colored geography underneath.
Benefits:


Records your travels & adventure. The map features all the continents and countries around the world. Just take a coin and scratch off places you go to, giving you a very personalized and visual record of your adventures around the world.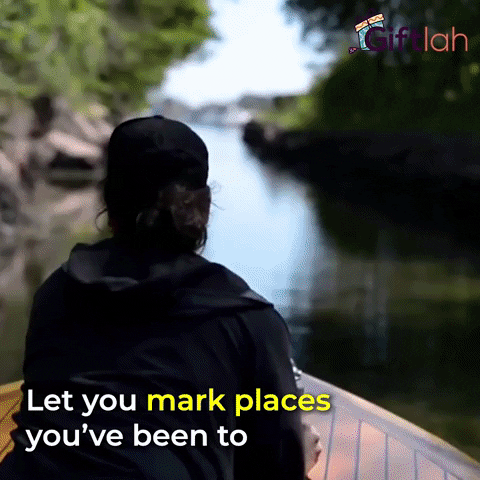 Showcases them too. It's a lovely conversation piece that you can proudly hang in your home, work den or office. A great way to tell and share friends or colleague your most treasured moments.
Complete set. The map (the large one only) has all the items you need to track your past travels. You can also use these include tools to plan your next trip/adventure ahead.
Long-lasting. Crafted out of a premium quality copper foil, it's waterproof and won't easily fade. It will remain shiny as ever even if scratched daily.
Wonderful gift.  A beautiful way to commemorates great travels and precious moments, it's a lovely personalized gift to fellow globetrotters, so they too can track and display their most cherished adventures.
NOTE: Please allow 10-25 Business Days for shipping
Click YES, I WANT IT NOW to grab yours today!
Product Specifications: 

Package includes:
1 x Small Scratch Off World Map
Material: Paper
Size: 82.5 x 59.4 cm/ 32.5 x 23.4 inches
Color: Pictures below
OR
1 x Large Scratch Off World Map
Material: Copper Foil
Size: 82 x 59 cm/ 32.28 x 23.22 inches
Weight: 360g
Color:

P

ictures below
OR
1 x Large Scratch Off World Map
3 x Stickers
2 x Scratch Tools
1 x Pen
1 x Eraser
1 x Microfiber Cloth
1 x Magnifying Lens
1 x Drawstring Pouch
1 x Storage Tube
Material: Copper Foil
Size: 82 x 59 cm/ 32.28 x 23.22 inches
Weight: 360g
Color:

P

ictures below