A bag clip made for sealing & dispensing food!



Seal the freshness of bagged foods without removing them from their original package with the Seal & Pour Bag Clip. This smart kitchen utensil seals air out, keeping food fresh for months. And when you need to access the contents inside, just pop the lid and pour!
Benefits:


Keeps food fresher for longer. It gives airtight seal so moist, germs, and insects couldn't get inside the bag, keeping the food cleaner & fresher for longer.




Smart, convenient sealer. With this clip bag, you no longer need to transfer food into bowls or containers. You can easily seal them straight from their bags. Easier to store on cupboards, pantry or fridge.
Pour spout with lid. Features a handy pour spout with a flip-top lid, it makes pouring and serving from the bag quick and easy.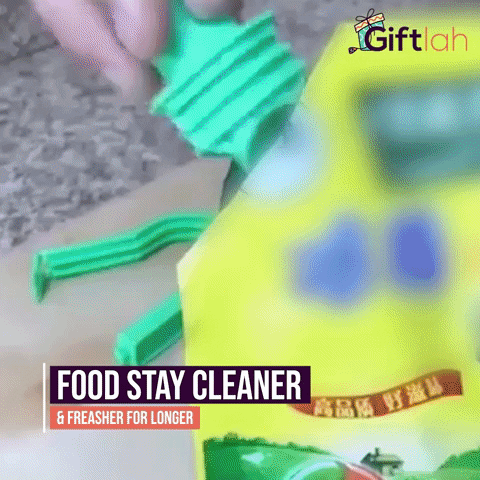 Multipurpose. You can use it to seal chips, snacks, candy, grains, bagged coffee, cereal, rice, flour, sugar, salt, or any food that pours from a bag. It's also perfect to use on non-food items such as liquid soap and detergents.
Safe, durable & reusable. Made of BPA-free plastic, it's food, freezer, and dishwasher safe. With proper care, it can last for years and help you seal bagged food instantly.
NOTE: Please allow 15-25 Business Days for shipping
Click YES, I WANT IT NOW to grab yours today!
Product Specifications: 

Package includes: (1) Pour & Seal Bag Clip
Material: Food-Grade Plastic
Size: 11.2 x 2.7 x 5.2 cm
Color: Yellow, Sky Blue, Green, Mint Green (will be sent randomly)