Nothing is better security than your fully awake cat!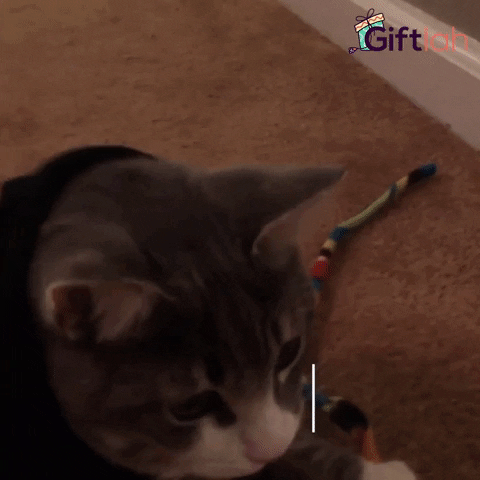 Your cat can spot almost anything – from that sneaky mouse to lasers and villains.  And this Security Cat Hoodie is just the perfect pullover to seal the deal. It'll turn him into the cutest, badass security ever to protect your home from intruders.
Benefits:
Cutest, coolest security ever. With this hoodie, you can entitle your kitty to be proud of his most natural talent. He'll feel important and confident to go on protecting your abode, whether you're in or out.




Keeps cat warm and cozy. Made of soft, stretchable cotton, it's breathable and comfy. It'll keep your cat toasty and cozy as he patrols to and fro, especially on colder days.
Perfect for all breeds. Whether you got a laid-back Persian, an affectionate Balinese, or a large goofy Maine Coon, this hoodie is just perfect! It comes in different sizes and colors and you can find the right one to fit your favorite feline.  




Fab gift. The hoodie can fit small dogs and rabbits too, making it a welcoming gift to any pet parent out there.
(Important reminder: please check and measure your cat's size first before buying, particularly the neck and chest's circumference, to avoid buying the wrong size. See the chart below for size reference.)
NOTE: Please allow 15-25 Business Days for shipping
Click YES, I WANT IT NOW to grab yours today!
Product Specifications: 

Package includes: (1) Security Cat Hoodie
Material: Cotton
Size: XS, S, M, L
Color: Grey, Black, Green, Yellow, Blue, Light Blue, Navy Blue
Style: Hoodie, Vest
Text print: Security, I Love My Mom