When you want a spotless floor but don't want to hold a dirty wet mop, the Self-Cleaning Microfiber Mop is your go-to.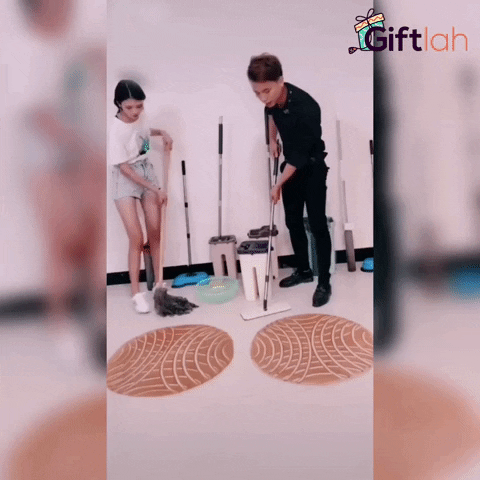 This mop has its own self-cleaning bucket so you don't need to wash it by hand. The first slot is for washing and the second slot is for drying. Makes cleaning more hygienic.
The microfiber head allows you to clean up dirt, dust and spills effortlessly. It's durable and won't easily disintegrate like regular mop heads that are made of fabric.
Designed with a long handle and flat wide head that swivels 360˚, you can cover a lot of ground and reach every nook and cranny with ease. 
This mop is so versatile you can even
use it on walls and ceilings
. And when the microfiber head gets dirty, you can wash it in your washing machine and use the included replacement.  
NOTE: Please allow 15-25 Business Days for shipping
Click YES, I WANT IT NOW to grab yours today!
Product Specifications:
• Package includes:
• 1 x Mop
• 1 x Bucket
• 6 or 4 x Microfiber Pad
• Material: Plastic + Stainless Steel + Microfiber Pad
• Mop size: 130 x 32 cm/ inches
• Bucket size: 38 x 14 x 12 cm/ inches
• Color: Beige, Blue, White