A cute symbolism of your hopes, dreams, & blessings!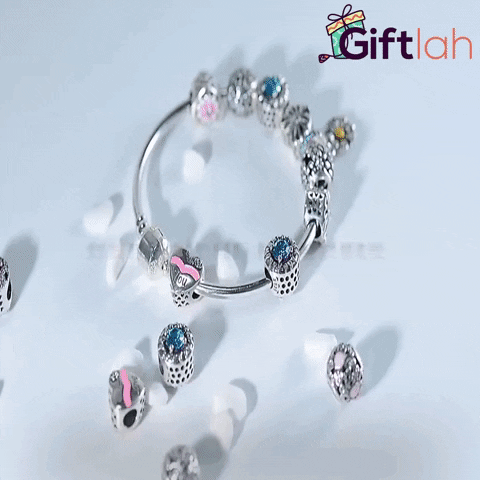 Make your bracelet sparkle and stand out with the help of these Sterling Silver Bracelet Charms. These beautiful trinkets not only reflect your personality and customize your jewelry, they can also represent an important milestone or personal goal in your life.
Made of .925 Sterling Silver, these charms are covered with radiant cubic zircons and boast of fine craftsmanship and attention to details. They're also rust-resistant and won't cause skin allergies.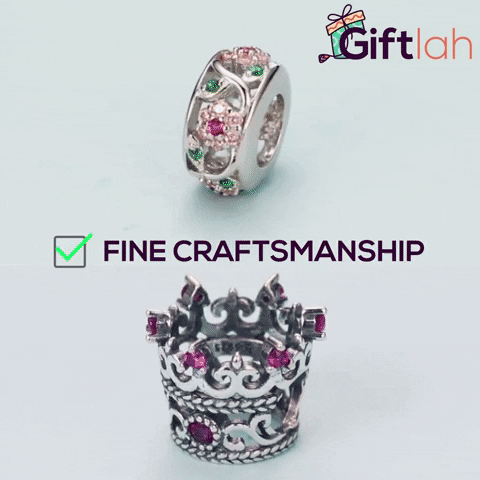 They come in 9 gorgeous designs so you can choose one that perfectly matches your taste and a symbol of meaning that you can relate to. They also make a perfect gift for any occasion.
Tree of Life ~ A tree may lose its leaves and appear to be dead, but when the conditions are right, the tree comes back to life, with beautiful leaves appearing again. As such, the tree of life symbolizes rebirth and getting through the hard times. It represents a fresh start, a new leaf turned over.
Cute Dog ~ If you're a pet parent, this can be a symbol of the close relationship you have with your furball. It's a personal reminder of your great love for your beloved pet.
Dreamcatcher ~ The dreamcatcher is a symbol of good wishes for you to keep your nice dreams and forget the bad ones.
Sweet Home ~ This house trinket can represent your beautiful home. Or of your loving family. That no matter where you go, home is still the best place to be.




Crown ~ This trinket symbolizes authority. That you should empower and treat yourself as a royalty sometimes. It can also be a special gift for the princess/prince in your life.
Little Bear ~ This cute bear signifies the kid in you. It'll remind you that even though you have adult goals today, never forsake the inner kid in you – laugh out loud, trust wholeheartedly, and never limit your imagination.
Snowflake ~ The snowflake is a symbol of uniqueness and represents one's individuality.  It's a suitable symbol for your new transformation or beginnings. Of purity and grace.
Temperament ~  This trinket can represent your ever-changing mood. It can be a visual reminder of how to properly control your emotions and react to different situations.
Beaded Ring ~ If diamonds are a girl's best friend, this ring charm will be a close second! Like a Valentine to love, this charm is perfect when you're engaged or getting married – a symbol of your special promise to each other.
NOTE: Please allow 15-25 Business Days for shipping
Click YES, I WANT IT NOW! to grab yours today!
Product Specifications:
Package includes: (1) Sterling Silver Bracelet Charms
Material:  Sterling Silver + Zircon Stone
Color: Silver
Design: Tree of Life, Cute Dog, Dreamcatcher, Snowflake, Crown, Sweet Home, Little Bear, Temperament, Crystal Ring