Make handwashing easy and convenient for your little ones!



The Two-Flow Kids Faucet Extender slips on over your taps so the water easily reaches your kid's little hands. It's easy to put on and off and a real back-saver because you won't have to lift your kids up to reach the water anymore.
Benefits:


Easy installation, two-flow design. Just slip it over your faucet and you're good to go. The two-flow design makes hand washing or getting drinking water a breeze for kids. Perfect for home, school, daycare, and more.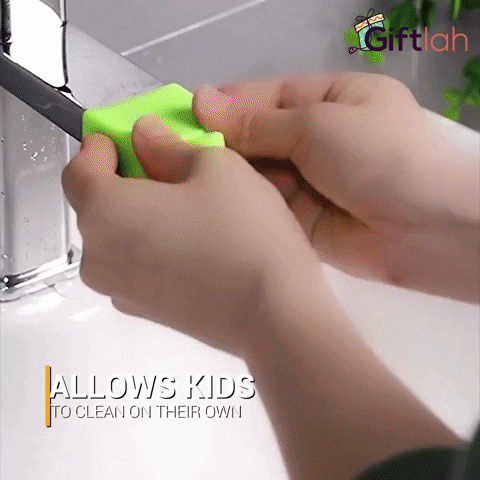 Allow kids to wash on their own. It let your kids wash hands on their own. It encourages them to be independent and practice good hygiene habits.
Convenient for them. Your kids don't need to strain at the sink anymore. They'll stop wetting their clothes too because they no longer need to lean closer to the sink. 




And for you too. The best part is, you can say goodbye to backaches! You no longer have to lift them and help them wash after using the toilet or when scrubbing up for lunch and snacks.
Wonderful gift. Available in 3 bright colors, this little hand washing helper is a great gift to share to fellow parents who'd like to give their little one's independence at the taps too.
NOTE: Please allow 15-25 Business Days for shipping
Click YES, I WANT IT NOW to grab yours today!
Product Specifications: 

Package includes: (1) Two-Flow Kids Faucet Extender
Material: Silicone
Diameter: 7 cm/ 3 inches
Color: Sky Blue, Pink, Green