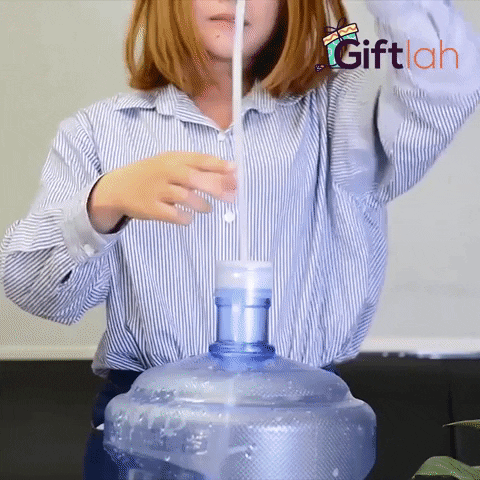 Transform bottles into automatic portable dispensers with the USB Charging Automatic Water Bottle Pump. This one-click pump allows you to get a drink in an instant! No more lifting heavy bottles. Just press once and your drink is served!
Benefits:
Getting drinks is convenient & easy. With this automatic pump, you can get drinks straight from the bottle. No more lifting heavy bottle water and putting it to an electric water dispenser. No more messy spills when pouring your favorite beverage either.
Easy to use. Place the pump's inlet tube inside the bottle. Then screw in the pump to the bottle's lid. And that's it. Click the button at the top of the pump to start pouring and click again to stop.
USB rechargeable. Has a rechargeable battery, it's easy to bring and use anywhere. You can simply charge it using the included USB cable on your laptop, power bank, or power outlet using a power adapter.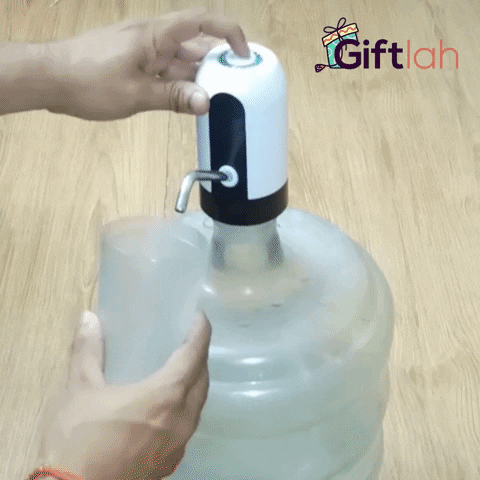 Multipurpose. It's great to use at home, daycare, (especially for children who can't reach the drinking fountain or water dispenser), school, gym, office, and other places of work. It's also perfect for camping, fishing, outdoor sports, and other outdoor activities too. 
Durable and easy maintenance. The tube is removable for easy cleaning. You can hand wash it or simply place at the top rack of your dishwasher. Crafted from high-quality ABS plastic shell and silicone tube, it's guaranteed to last a lifetime and supply you drinks for many years to come.

(Important tip: please wash the pump's inlet tube as often to avoid contamination and spread of bacteria).
NOTE: Please allow 15-25 Business Days for shipping
Click YES, I WANT IT NOW to grab yours today!
Product Specifications:
Package includes:
1 x Water Pump
1 x Inlet tube
1 x Outlet pipe
1 x Micro-USB Charging Cable
Material: ABS + Stainless Steel
Size: 7.5 x 13 cm/ 2.9 x 5.1 inches
Hose Length: 55.11 cm/ 21.7 inches
Pipe Length: 11.93 cm/ 4.7 inches
Color: Black + White
Operating Voltage: DC 3.7V
Power Rating: 3.8W
Charging Time: 3-4 Hours