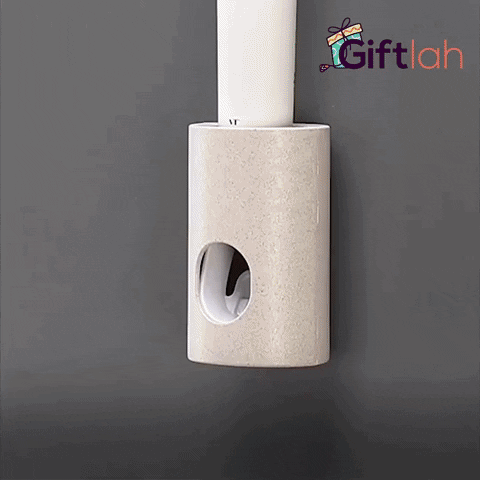 Hate that gunky toothpaste build-up in your kitchen or bathroom sink?  Get rid of it by installing a Wall-Mounted Automatic Toothpaste Dispenser.  This easy-press dispenser ensures you only get the right amount of paste, so nothing ends up in your sink. Plus, it also helps you save on toothpaste and get the most out of it.
Benefits:
No more toothpaste gunk. When you're applying toothpaste, sometimes it lands on the sink - especially if you're in a hurry or has shaky hands. With this dispenser, that can easily be prevented. Your toothbrush goes inside the dispenser, making sure paste drops directly on your brush. Keeps your sink free of gooey mess!
Saves you on toothpaste too. No more wasting toothpaste either. Instead of squeezing out 3 or 4 times more than you typically need to brush your teeth, the dispenser squeezes out just the perfect amount of toothpaste every time.
Perfect for the kitchen or bathroom. It not only prevents toothpaste buildup but also makes way less clutter around the sink. Keeps everything nice and neat in your kitchen or bathroom.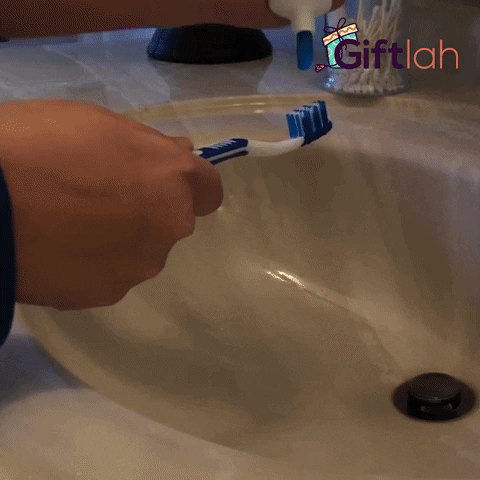 Easy to install & clean. No nails, screws, or drilling needed. Self-adhesive, it easily attaches to any smooth surface including tile, glass, wood, metal, and marble. And when it gets dirty or clogged, the dispenser's parts are detachable for stress-free cleanup.
How to install:
1. Clean and wipe dry the surface where you will install the dispenser.
2. Remove the adhesive's protective backing. Then press the dispenser firmly against the surface. For best results, wait for 24 hours after installation before using it.
3. Remove the toothpaste's cap and attach it to the dispenser. (Warm tip: after putting the toothpaste inside the dispenser, squeeze the bottom of the tube so every bit of the paste goes to the dispenser.)
NOTE: Please allow 15-25 Business Days for shipping
Click YES, I WANT IT NOW to grab yours today!
Product Specifications:
Package includes: (1) Wall-Mounted Automatic Toothpaste Dispenser
Material: Silicone + Plastic
Size: about 114 x 60 x 70 mm/ 4.5 x 2.4 x 2.6 inches
Color: Beige