Keep your seasonings within close reach!



Adding seasoning while cooking is now easier, thanks to the Wall-Mounted Layered Seasoning Box. Able to stick on walls and near your stove, it will help keep your favorite, frequently used spices and herbs organized and easily accessible.
Benefits:


Keeps seasoning readily available
. No more looking for seasonings in your pantry or cupboards. Have them instantly ready when cooking. Great for salt, pepper, sesame, coriander, cayenne powder, ginger powder, cinnamon powder, and more.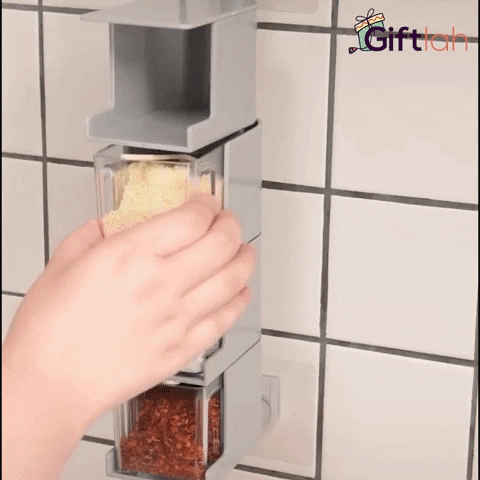 Space-saving. You don't have to use separate containers for various seasonings anymore. These containers are neatly stacked in a plastic rack and wall-mounted so they won't take much space in your kitchen.
Transparent and rotatable. Constructed of clear, rotatable plastic, you can easily see and access herbs and spices you need for seasoning. Each container even has spoons for easy, no-taint scoops. 
Easy installation. No drills, screws or nails required, so your hands won't get tired. You simply latch it on the included 2 self-adhesive mounts and it's ready to use.
Easy to clean and durable. You can simply dismount the rack and containers and wash them in the sink. Made of high-quality ABS plastic, this seasoning box is a long-lasting kitchen helper.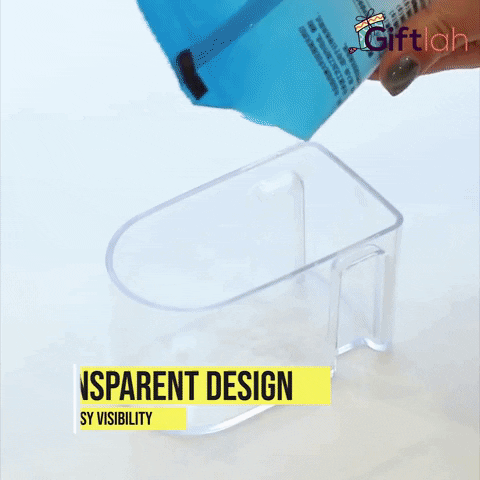 Multipurpose. Available in 2, 3, and 4 layers, the Wall-Mounted Seasoning Box is not only confined to kitchen use, it's also perfect around the house for keeping small items like jewelry, crafts, or office supplies.
NOTE: Please allow 15-25 Business Days for shipping
Click YES, I WANT IT NOW to grab yours today!
Product Specifications: 

Package includes:
1 x Wall-Mounted Layered Seasoning Box
2 x Self-Adhesive Mount
Material: ABS Plastic
Size:
2 layers ~ 12.7 x 6.7 x 18 cm/ 5 x 2.64 x 7.09 inches
3 layers ~ 12.7 x 6.7 x 24.5 cm/ 5 x 2.64 x 9.65 inches
4 layers ~ 12.7 x 6.7 x 31 cm/ 5 x 2.64 x 12.20 inches)
Color: Beige, White, Grey