A stylish way to keep pets warm & dry on cold seasons!



Keep your little furry friend warm and dry on your winter adventures with this uber cute Waterproof Cozy Dog Winter Coat. Repels water and padded for extra comfort, it's guaranteed to make your pooch fashionably cozy and toasty in the outdoors.
Benefits:


Perfect for winter adventures. Strapping this coat on your dog gives him full coverage so he can fully enjoy your winter escapades. It'll keep him warm & dry while walking on trails, hiking on a summit, or even camping.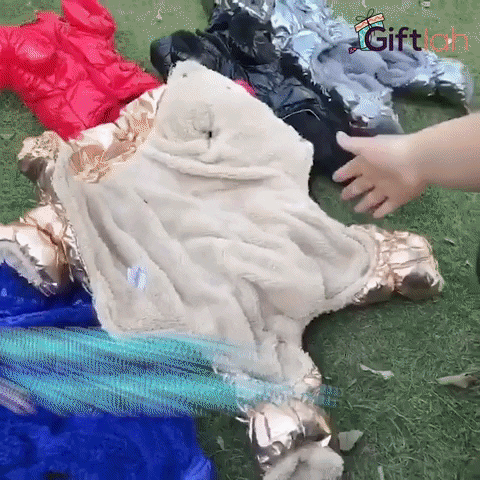 Stylish & comfy. The coat is available in 8 bold colors for fun, fashion statement.  It offers your dog the warmest protection from the elements without sacrificing style.
Waterproof & windproof. The exterior is made of waterproof & windproof fabric to keep snow and rain away, while the interior is made of soft, breathable cotton for extra warmth.




Suitable for small dogs. Perfect for small breeds like Chihuahua, Toy Poodles, Terrier, French Bulldog, Pugs, Beagles and more. The coat
comes in 6 sizes and has button closure so it's easy to wear and remove.




A lovely gift for pet owners. Keeps dog elegantly protected from cold seasons, it's a fab gift you can give to pet owners who love to take their furry friends on their winter outdoor adventures.
NOTE: Please allow 15-25 Business Days for shipping
Click YES, I WANT IT NOW! to grab yours today! 
Product Specifications:
Package includes: (1) Waterproof Cozy Dog Winter Coat
Material: 100% Cotton
Size: XS, S, M, L, XL, XXL (please refer to picture chart)
Color: With sleeves ~ Red, Blue, Black, Silver, Gold Sleeveless ~ Pink, Beige, Orange